Support the 40th Anniversary NC Lions Club Visually
Impaired Persons Fishing Tournament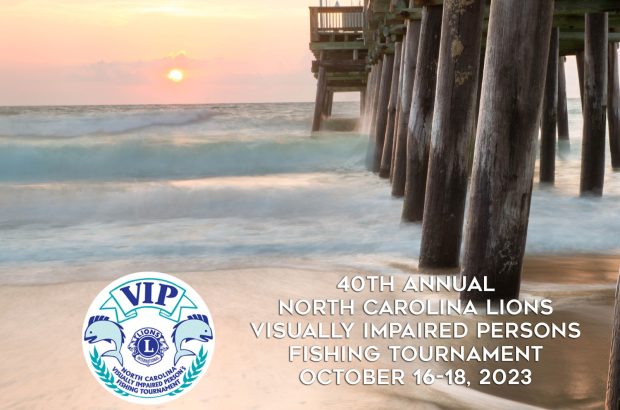 The North Carolina Lions are inviting Outer Banks businesses and individuals to support the 40th Annual North Carolina Lions Visually Impaired Persons Fishing Tournament, October 16-18, 2023, through sponsorships in the 2023 Souvenir Program.
The full-color program will be printed and distributed at the tournament in October, which sees more than 800 participants, their guests as well as volunteers. A digital version of the program will also be distributed through the statewide network of more than 10,000 members, clubs and businesses. Ad sponsorships range from $75-$1500.
ABOUT THE VIP FISHING TOURNAMENT-October 16-18t, 2023
The largest service project of its kind in the world, the North Carolina Lions VIP Fishing Tournament is sponsored each fall on the Outer Banks by the First Flight, Nags Head, Manteo, Wanchese, Columbia, Lower Currituck Lions  clubs. More than 500 participants, known as the VIPs – visually impaired persons, grab a pole to drop a line in the water each fall for the past 39 years. The tournament is also the largest gathering of blind and visually impaired people in North Carolina. www.ncvipfishing.org
For more information, call Executive Director Gwen White at 252-202-2329 or 252-441-4966.
Email: Gwen White at WHITEINK1@EARTHLINK.NET.